Material Series: Understanding MDF
What is MDF?
If you ever bought or made furniture, you probably already heard about the word MDF.  Even if you are not actively involved with wood, you probably have heard of it, especially as it became one of the most sought after materials during the pandemic! MDF refers to Medium – Density fibreboard, it is made by breaking down hardwood and softwood into wood fibres.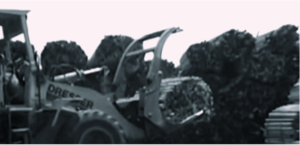 These are then mixed with wax and a resin binder.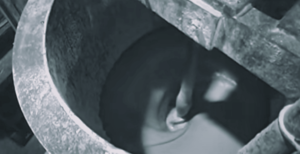 Intense temperatures and pressure are then applied to form panels.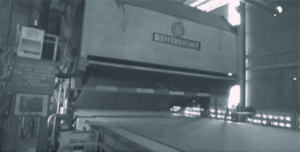 Photo sources: https://www.youtube.com/watch?v=ZRE1L7anoss
Types of MDF.
Now that you have seen what MDF is about, how about the different types of this engineered wood? There are Standard MDF, lightweight, ultra lightweight MDF, fire and water resistant MDF. 
There are many manufacturers of MDF all over the world who use different methods of production. Here in Britain, MDF is subject to a set of standards that ensures it meets a minimum standard.  Although MDF tends to be regarded as inferior to solid wood, most parts of luxurious cabinets or fitted joinery are not suitable to be manufactured from the latter. 
In our case, we only use premium grade mdf with the satisfaction of our clients in mind. This is to provide top quality furniture to our clients as premium grade mdf have a uniform density across the whole board and hold screws and fasteners better than a standard mdf.
Let's take a look at the mdf that we use the most below: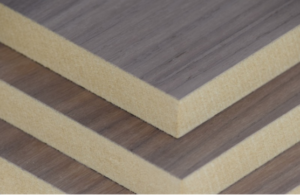 Veneered boards consist of thin veneer of solid woods that are bonded to a standard or premium grade MDF.
It often has about a 0.5mm veneer layer on both sides of the board.
It is more stable than solid timber.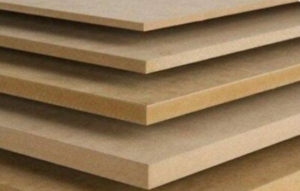 Raw MDF is great for creating shapes and to paint over or for headboards.
Advantages and disadvantages of MDF wood.
Why use MDF?
It is made of recycled wood.

It is smooth and easy to work with when it comes to shaping, drilling, cutting, painting and staining.

MDF, when in contact with weather elements like heat, takes more stress before it changes. 

Due to its strong glue content, it will be protected from wood eating insects like termites.

MDF is a less expensive option compared to natural wood, therefore you can get great furniture at a more palatable price.
However…
In direct and long exposure with water, MDF can swell. Therefore, it is not ideal if you live in an area subjected to intense humidity and flooding.

It is not as strong as natural wood.

It can damage tools in the long run due to how high the glue content is.

Correct protective gear must be worn when processing MDF to preserve one's health in the long run

MDF is quite high maintenance as if subjected to cracks and chips, these cannot be repaired easily unlike natural wood.
Lastly, let us look at some of the different sizes of MDF boards that will help you for your next project. Below are some of the dimensions that you can find on the UK market: 
1220 x 2440

1220 x 2745

1220 x 3050

1525 x 2440 

1525 x 3050

1525 x 2745
You can find a large diversity of thickness depending on your project ranging from 3, 4, 6, 9, 12, 15, 16, 18, 22, 25, 30, 32, 36, 38 and 40 mm, with pre-veneered boards coming in 7, 10, 13, 16, 19, 23 and 26 mm.  
You can add sheets together to create the desired thickness, bearing in mind they need balancing.  Also don't forget to add 1mm thickness if these will be veneered.  Boards need to be veneered on both sides to avoid bowing.