Why Commission A Bespoke Piece? 
As an interior designer or architect there are many reasons why commissioning a bespoke piece of furniture can elevate a scheme. Designing a piece of furniture gives the end client something totally unique. Designers strive to create homes and spaces that look beautiful and work perfectly for the owner. Many of us have very specific needs when it comes to our homes and need furniture that works hard to make our lives easier and more comfortable. This cannot always be achieved using off the shelf pieces, nor can a scheme ever be truly unique without bespoke commissions.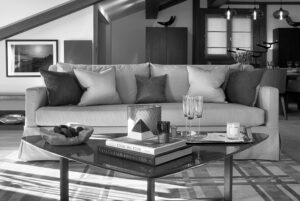 Another reason many designers commission bespoke pieces by a reliable maker is that the materials are always of the highest possible quality. We source all our timber from European FSC assured forests, our veneers are sourced from the world's leading suppliers, feathers and down are carefully selected from a French supplier with the highest ethical merit and as part of our commitment to quality we research the hardware and motion mechanisms we use meticulously. Most originates from German and Italian manufacturers and of course if we cannot find what we need, we make it.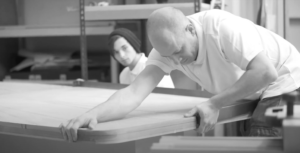 Designing and manufacturing a bespoke piece of furniture with the best possible materials creates an antique of the future. The quality of the timber we use coupled with our production methods enables us to have a 15-year guarantee on all our frames and pieces are likely to be with the owner for a lifetime. We are incredibly proud of our talented team of crafts people including experienced joiners, upholsterers and finishers. Many of whom learnt their trade from generations before and through working with bespoke furniture, are able to continue their practice and pass on their skills to the next generation. We are able to produce many pieces which involve highly skilled crafts such as hand carving, turning and straw marquetry, keeping the traditional craft alive.